Last fall, Grant was on the edge of his seat as he played cat and mouse with a big Kentucky buck!
The success of this hunt was the design of the food plot and the location of the Redneck Hunting Blinds.
This food plot was in the middle of a pine stand and ran along a ridge top. There were two saddles in this ridge (marked with white lines) and the Redneck blind overlooked the entire plot.
From the blind, deer were not alerted while traveling across the ridge or feeding in the plot.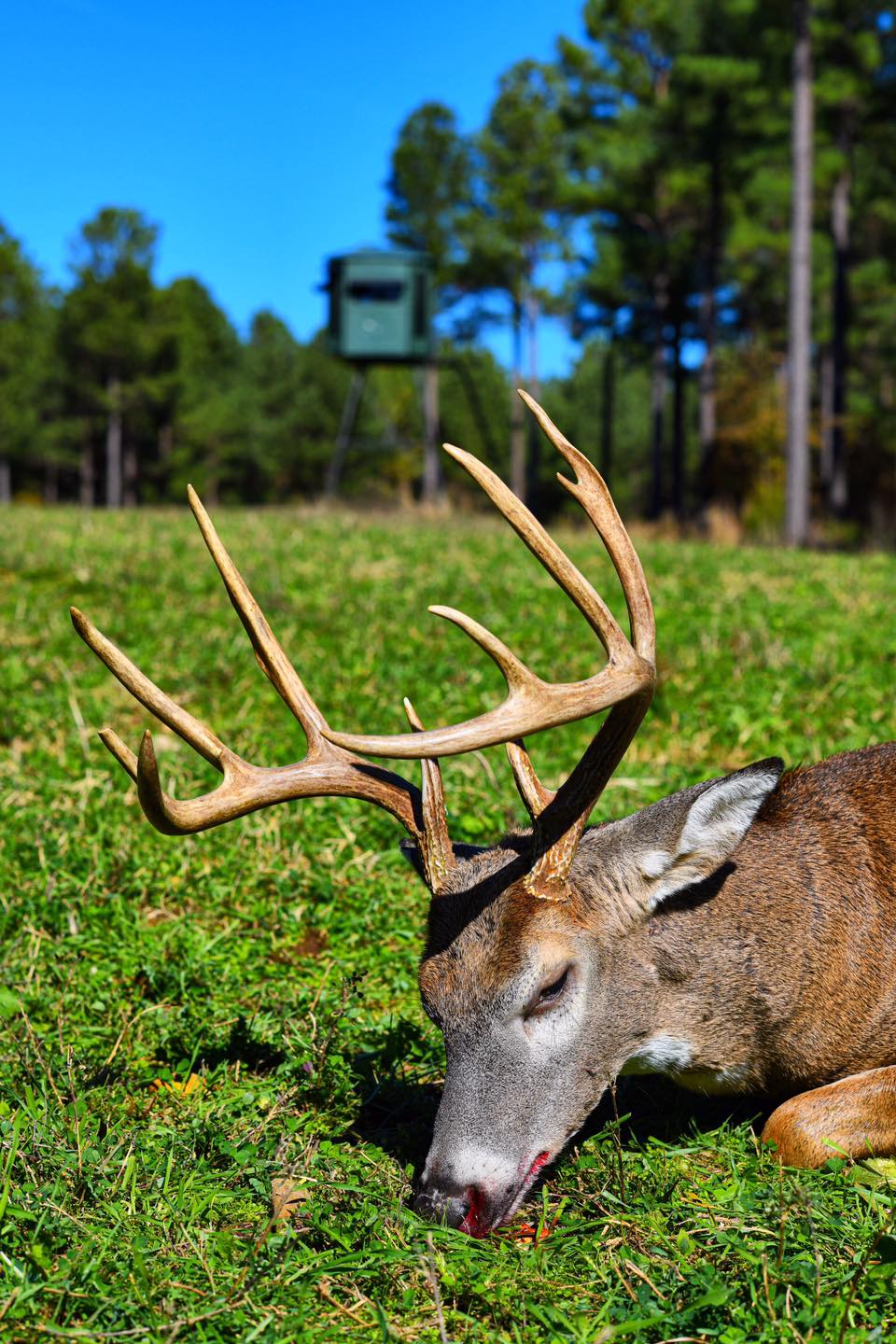 When designing a plot and/or choosing a hunting location, consider how to approach, hunt and exit without alerting deer. You can watch this entire hunt unfold here!